Kwabena Akuley Anane-Nsiah
Site Management/Sound & Lights
akuleyanansiah@gmail.com
Kwabena is 21 years of age, and was born June 7, 1995. He is originally from Ghana, West Africa and is attending the University of Central Florida in Orlando, majoring in Civil Engineering.
Currently, a member of Christ Cosmopolitan Inc., a church head quartered in Kumasi, Ghana, West Africa with many satellite churches around the world. He has always had a passion to see souls saved and for people to develop a deeper and more personal relationship with God.
Privileged to have many divine encounters with the Lord which has given him a stronger and more personal walk that has led him to see the importance of having eternity in focus in whatever decisions he makes. One of the greatest blessings he can attribute to his present stance in the Lord are his parents, especially his mother who taught him how to pray for people all over the world, for missions, and the importance of giving to those less fortunate, especially orphans.
Kwabena is blessed to have gone through the hands of many great men of God at many different points in his life who taught him different virtues of Christ at different stages in his life. His desire is that Haiti would be saved and would be filled with the glory of and compassion of God.
On campus, he strives to spread the gospel and explain the need to live for God and the importance of fulfilling your purposes.
Claretha Dessuaso
Director Intercessory Prayer
dessuaso@gmail.com

Evangelist Claretha Dessuaso, is a devoted wife of 25 years, and a mother of two young "miracle" men who are attending college. Living in the beautiful town of Cordesville, South Carolina where refreshing air and peace has enlightened the atmosphere.
She became a warrior for the Lord at the age of 15 when a persuasive experience led her to want more of Him: "In a dream one night she was at a place that looked like the beginning of hell. Fire was all around her, and the only way out was accepting Jesus". In April of 1981, she accepted the Lord Jesus as her Savior and afterwards was baptized in the Holy Ghost with the evidence of speaking in unknown tongues. Evangelist Claretha, has ministered in nursing homes, homeless shelters, and many churches from revivals to conference speaker, and has participated in different services. She was licensed in the Missionary, Deaconess, and now Evangelist Ministries. The Lord has been showing her the rewards in this life. Her gift has open doors to minister in South Carolina, North Carolina, and Tennessee wherein the Spirit of the Lord moved mightily and souls were saved and delivered. Even on the telephone, demons were being cast out in the name of Jesus!
Through her life journey, she was a backup singer for a recording artist, and has worked in the audio department. Claretha was faced with many obstacles, but she trusted in God, and He worked miracles!
Evangelist Claretha holds an Associate Degree in Biblical Studies, and is a licensed evangelist. She is also active in the church she attends: Teacher, Preacher, Worship Leader, Choir Member, and Conference Speaker. Claretha is the founder of E.C.P.W. (Enter Courts Prayer Warriors) a Teleconference Ministry with intercessory prayer, and outreach! Designing has become her passion. Creating logos for business, musicians, family reunions, and awards for school age children has brought about pleasure! Being country smart, but needing credentials is where she is at now, attending the Art Institute of Pittsburgh-Online Division. Her intended degree is Graphic Design, AS.
Motto: ", and to God be the Glory!" " It's About Souls"(1 Corinthians 15:58, John 15:7)
Nathan Johnson
SWM Intercessory Prayer
nathan@nathanjohnsonministries.com
Nathan Johnson is an Electrical Engineering Technician by day and Evangelist by night. Married to Michelle Johnson with three amazing children that all currently reside in Rock Hill, S.C. outside of Charlotte, N.C. Nathan carries the call of God that "Thousands and Tens of Thousands will be swept into the Kingdom of God by the sound of his voice." This word was spoken by the Lord to his mother while Nathan was still in the womb. He has committed to this call fully and travels the world to see it fulfilled one soul at a time.
Nathan was raised in the Assembly of God Church in Oregon City, Oregon, just outside of Portland. He went to Bible School at Rhema Bible Training Center 2007 "RBTC" in Tulsa, Oklahoma under Kenneth E Hagin, completed a one year internship "Emerge School of Ministry" where he found discipleship and the heart to serve others, helped start three church's, Founded NJM (www.NathanJohnsonMinistries.com) , Founded Unite 2 Ignite (ww.Unite2Ignite.Net), studied under Derek Prince teachings for 5 years, now currently serves as an elder at a 5 fold Apostolic church under Dr. Peter Wyn's (the Grandson of Derek Prince) of Antioch International Church/ CFM. At Antioch International Church he has his ordainment and accountability, partnered with Billy Graham Library/VFE and received training with Reinhardt Bonnke School of Evangelism 2016.
Nathan carries a dynamic message of the Gospel of Jesus Christ, Son-ship and the Authority of the Believer. He also carries a huge heart to see ministries and churches unite and advance the Kingdom of God. He has recently birthed #UnitedChurchWithNoWallsNetwork under Unite 2 Ignite where many hands make light work. This is an Apostolic network for those that carry the burden to see unity for the sake of the Gospel of Jesus Christ all over the world.
Websites:
www.Unite2Ignite.Net
www.NathanJohnsonMinistries.com
Jacqueline Kowalsky
SWM Director of Communication & Publications
jacquelinekowalsky@yahoo.com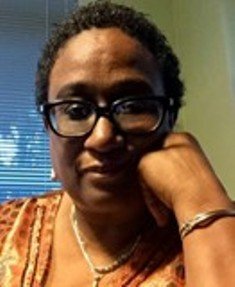 Jacqueline Kowalsky is a Corporate Trainer and published Author of two children's books. She helps corporations optimize their return on investment in technology by designing and delivering technology education courses and courseware for their employees.
After attending both Catholic Elementary and High Schools the hypocrisy she witnessed demonstrated by the nuns, made her question what they were teaching. Always believing in God the Father, Jesus Christ His Son, and the Holy Spirit she drifted away from weekly attendance to only going on holidays. Her sister had given her a bible, and tried to get her "saved" but she was still holding on to Catholicism.
Jacqueline had a family and a successful career and after working at Fortune 500 companies, she found herself without a job and not able to get one! As she recalls "Companies were paying big money for my knowledge but I couldn't get a job! The Lord had placed me in the desert, but I didn't know it at the time. All of life's pressures (marriage, finances, unemployment, eventually sickness, etc.) were bearing down on me, and it took a cousin who lived about 20 miles away, to send my Mother who was living in FL (1700 miles away) an invitation to a cantata at her church which was 1 mile away from where I lived. I still have the invitation to "The Promise" at Upper Room Ministries Dec. 18, 1992 @7:30 that my Mother and I attended and it was there that the Lord called me. I went back the next night, and the next, having accepted Jesus Christ as my Lord and my Savior. It was so amazing!! I searched for and found the bible my sister had given me, and as I was reading it, I was falling in love with Jesus! I attended service on Sunday and Wednesday and sometimes Friday, and although I still wasn't working, I knew the Lord was working on me!"
Jacqueline recalls that in "November of 1993 she got a job, and the Sunday night before starting she had a seizure and was hospitalized for almost one week! All she knew was that she had to touch the "hem of His garment", she had to get to church! Jacqueline said: "Let me tell you about God… that new job that I was supposed to start, the IT manager held the job for me for two weeks with pay!! Now that is God!!I remained at Upper Room in service to the Lord as a leader in the Greeter/Usher ministry, the ministry for the sick, attended Oral Roberts University through Upper Room, was baptized by immersion and received the Holy Spirit, and through the laying on of hands by Bishop Anthony D'Onofrio commissioned to GO! Currently, I attend Church by the Glades and am serving Soul Winning Missions as the Communications /Publications Director."
Alphonse Stuppard
SWM Intercessory Prayer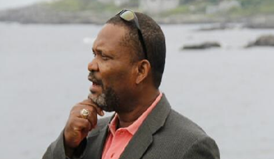 I was raised in the Christian faith. My father, was a Baptist Preacher, and my mother, a devout Christian, both infused the Christian faith in me. When I was in Haiti, I remembered my Mom taking us to church every Sunday. Sometimes, my Dad and Mother would wake up my siblings and myself to go to what we called: "Cohort, in Haiti." Which was when we had to wake up early in the morning around 5:00 a.m. to attend church and then go evangelize. Moreover, we had to attend Sunday school every week; memorize verses, and compete against others groups to see who would memorize the most verses from the Bible.My parents have helped me to understand and respect the word of God.
When I left Haiti and migrated to America; I was very zealous in going to church and learning about the Bible; however, when I was going to the 12th grade, I had friends who had some influence over me and I started going to parties, bars, and discos…etc. My zeal for God started to diminish even though I still attended church. After I graduated from high school, I went to Rockland Community College studied Engineering Science. I was fascinated, determined, and focused on studying Science and Philosophy and to master the principles of these areas of study. I was entirely focused on mastering natural science versus spiritual science, even though I still kept the Christian principle of prayer. I have learned, according to Proverb 3:6, "If you acknowledge God in everything you do, He will direct your path." I have tried my best to involve God in almost everything that I do.
After I graduated from Rockland Community College, I decided to go to Syracuse University where I learned about great philosophers such as Socrates, Plato, Aristotle and great scientists such as Albert Einstein and Carl Sagan. I was very excited to hear about them and hoping that one day I would become a great scientist or engineer. I was determined to master the natural sciences until one day, something happened and changed my understanding of life.
When I entered my junior year at Syracuse University, I got the news that one of my uncles was sick. Upon hearing that he was in the hospital in Brooklyn, New York, I went to visit him to see how he was doing. I found out that he had prostate cancer. My heart felt for him. He was a spiritual man and I do not remember if I prayed for him or not; but after a few weeks, he died. At the funeral, people were crying, mourning, and singing and my mind was probably going at 200 miles per second thinking: "My parents sent me to school to study engineering to use formulas, equations and algebra to solve problems. Now, I have a problem in front of me and I do not have any equation or formula in algebra or trigonometry to solve it." I said to myself, "I bet you if I were to call all my chemistry, physics, mathematics, chemical engineering professors and all the doctors in the world, they would not have the equation for this problem we call death." I said to myself "who in this world has the equation or the key to this problem? All of us will face it." As I was asking myself that question, I heard a voice inside of me said: "Only One person has the key to this problem." While everyone else was mourning during the funeral, I asked myself a second time the same question, "Who truly has the key to this challenge? "The voice within me plainly said to me: "The only person who has the key is Jesus Christ." I answered the voice back; I said to Him "I heard about Him from my father and my mother and television. However, I do not know Him." I said "if He has such a key, I ought to be his friend, to study and know Him". So after the funeral, my heart was burning with passion and a great thirst to know Jesus. So I went and got a Bible and started to read the Bible with great passion. It was my spiritual turning point. From that point on; I started praying and asking God for guidance and wisdom. I specifically asked Him to lead me to read the Bible based on truth and Spirit, not on intellect and reasoning. After several years doing my personal research on Jesus Christ, I decided to attend Faith University in Orlando, FL to better understand the Bible. I graduated with a Bachelor's degree in Theology. Having the fundamental knowledge, I was able to further my study by obtaining a Master's degree in Theology. With greater understanding, I was able to get more involved in Church and doing the work of my Lord, Savior, Jesus Christ through the Prison Ministry. Praise be to his Holy name!
Pastor Jessie White
SWM Director of Counseling
PastorJessieWhite@yahoo.com
Pastor Jessie S. White is the Pastor of "From the Roadside to the Mountaintop Ministries, International of Bloomfield, Connecticut. She was born in Palatka, Florida. Her parents, Jesse James and Sarah Sally Swinton were devout Christians and served as deacon and missionary respectively in the Church of God in Christ. After graduating from Central Academy High School, she traveled north to Bloomfield, Connecticut where her older sister had migrated years earlier. While living with her sister and brother-in-law she met a handsome U.S. Airman from the Eastern shore of Maryland, William Corlette White. They fell in love and were married fifty-one years ago on March 13th. Their union was blessed with two daughters Cheryl Denise and Lisa Renee.
Pastor Jessie S. White was called into the ministry in October 1981. She surrendered to the will of the Master and received her license to preach from Hopewell Baptist Church on March 6, 1983. In 1987 she earned a Bachelor of Religious Education from United Christian College of Brooklyn, New York. Pastor White completed the Hartford Seminary's Back Ministers Certificate program in 1997. From October 2000 thru April 2001 she completed her Clinical Pastoral Education Certificate from Hartford Hospital Department of Education, Hartford, Connecticut. In April 2015, Pastor White received her Master's Degree in Biblical Studies from Biblical Life College & Seminary and will be pursuing a Doctoral degree in Church Administration and Theological Studies from the same. Pastor White served as an associate minister of the Hopewell Baptist Church in Windsor, Connecticut for twenty-nine years, when the Lord led her to International Fellowship of Sanctuary of Faith and Glory Churches of Windsor, Connecticut under the leadership of Apostle Felton O. Best, Ph.D., in 2005.
Pastor White founded "From the Roadside to the Mountaintop Ministries, International of Bloomfield, kicking off the commencement of the fellowship in March of 2011 with a sermon entitled, "Do Not Despise Small Beginnings", taken from Zachariah 4:1-10. She continues to evangelize at correctional institutions for the past 35 years throughout the state including Osborn and Hartford Connecticut Correctional Institutions, and in other ventures that the Spirit leads. She ministers in hospitals, to the disappointed, the downtrodden, and the sick-and-shut-ins.
Currently, Pastor White is actively involved with an Outreach program called HOPE Accountability Group where God has given her a heart and an anointing for outreach ministry as mandated in Matthew 25:35-36 "For I was hungry and you gave me something to eat, I was thirsty and you gave me something to drink, I was a stranger and you invited me in, I needed clothes and you clothed me, I was sick and you looked after me, I was in prison and you came to visit me. The motto of this woman of God who is also a widower, mother of two adult daughters, proud grandmother of six, and a great-grandmother of one miraculous great-grandson.